Text Version

by Dylan Charles
January 24, 2018
from WakingTimes Website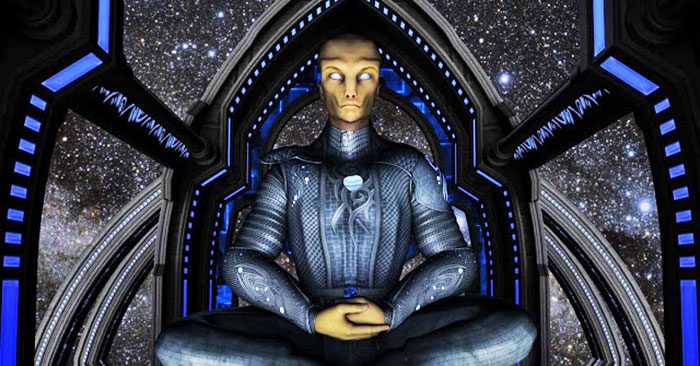 Anxiety, depression, and fear ravage so many today, but few pause to consider that in addition to the material influences in our lives, we may be also under the influence of beings which exist in dimensions outside of our ordinary perception…

But there is much more to reality than what we can see. feel, hear, taste and touch.
In fact, an accounting of the matter that makes up the universe reveals that some 73% of it is made up of dark energy, and another 23% is made up of dark matter, neither of which can we see, nor understand.
Furthermore, the human eye is only capable of seeing around 0.0035% of the entire spectrum of electromagnetic (EM) radiation.
When we look into the heavens, 96% of it is invisible to us.
Include in this the spiritual realms.
There is an entire universe of possibilities which exists beyond our five senses.
Very few scientists today are willing to explore metaphysics to examine life beyond ordinary perception in order to make a connection between the seen and the unseen.
Rudolf Steiner, though, one of the most prolific and gifted scientists, philosophers, and esotericists of his time, devoted much of his work to the task of peering behind the veil, sharing his insight into the deeper nature of life and of the world beyond.
Regarding anxiety and depression, Steiner spoke of hostile beings in the spiritual world which influence and feed off of human emotion; a concept flatly rejected by most today.
Yet this also analysis holds true for shamans and others who access the spiritual dimensions in order to alleviate mental suffering for their patients.
Many are familiar with the notion of energy vampires, or people who suck your energy and feed off your negative emotions.
On the existence of similar entities which exist in other dimensions, Steiner wrote:
"There are beings in the spiritual realms for whom anxiety and fear emanating from human beings offer welcome food.
When humans have no anxiety and fear, then these creatures starve. People not yet sufficiently convinced of this statement could understand it to be meant comparatively only.
But for those who are familiar with this phenomenon, it is a reality.
If fear and anxiety radiates from people and they break out in panic, then these creatures find welcome nutrition and they become more and more powerful.
These beings are hostile towards humanity.
Everything that feeds on negative feelings, on anxiety, fear and superstition, despair or doubt, are in reality hostile forces in supersensible worlds, launching cruel attacks on human beings, while they are being fed.
Therefore, it is above all necessary to begin with that the person who enters the spiritual world overcomes fear, feelings of helplessness, despair and anxiety.
But these are exactly the feelings that belong to contemporary culture and materialism.
Because it estranges people from the spiritual world, it is especially suited to evoke hopelessness and fear of the unknown in people, thereby calling up the above mentioned hostile forces against them."
Rudolf Steiner – GA 56 – Die Erkenntnis der Seele und des Geistes
Berlijn, December 12, 1907 (page 145)
Translated by Nesta Carsten-Krüger,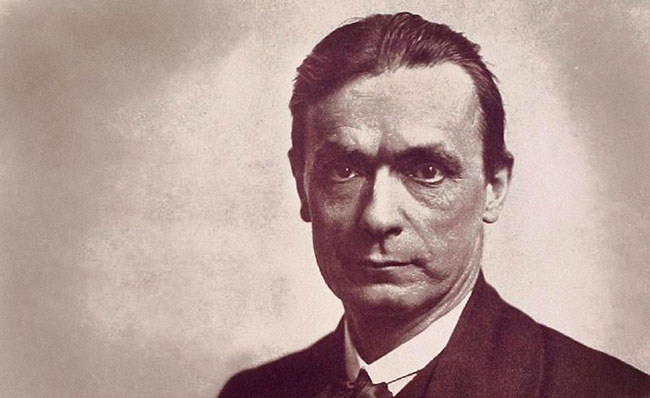 Rudolf Steiner
Negative emotions are food for inimical spirits
A concept such as this isn't readily accepted into the everyday conversation steered by rigid skepticism and scientific materialism.
The traditions of today have sought to expel ancient metaphysical wisdom and its practical application from our lives, and though scientific inquiry is exceptionally valuable, spiritual perception has always been a part of our experience.
"And yet, despite the cynical skepticism, all of the ancient mystery schools, true shamanic insights, and esoteric teachings (much of which have been suppressed and/or distorted over thousands of years for obvious reasons) have conveyed this truth for 'the ones with eyes to see and ears to hear', using their own language and symbolism, be it,
"The General Law" (Esoteric Christianity)

Archons (Gnostics)

"Lords of Destiny" (Hermeticism)

Predator/Fliers – "The Active Side of Infinity" (Castaneda)

"The Evil Magician" (Gurdjieff)

The Shaitans (Sufism)

The Jinn (Arabian mythology)

Wetiko (Native American Spirituality)

Occult Hostile Forces (Sri Aurobindo & The Mother, The Integral Yoga), etc."
Bernhard Guenther
Healing the Self, Healing the World – Ruminations about Humanity and Awakening
Dealings with extra-sensory or hyper-dimensional beings have long been a part of our history, and are directly accessible to any of us when proper practice and attention is given to the matter.
I know this to be true from my experiences with plant medicine shamanism where it is entirely possible to enter into states of consciousness where entire cosmologies of life exist and are available to interact with.
Finding oneself in the rut of spiraling negative self-talk, depression, crippling anxiety, or uncontrollable, irrational fear, is a sign, as Steiner points out, of a disconnection from our true spiritual nature, exacerbated by beings who operate in the spiritual realms.
This is why some consider disorders like this to be spiritual illnesses, and until the rift is healed with proper attention given to the development of spirit, the feelings tend to exacerbate and drive one further into distress.
"When humans have no anxiety and fear, then these creatures starve."
Rudolph Steiner

by Pierre Bertrand
21 March 2007
from TheCanadian Website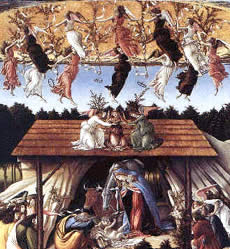 Sandro Botticelli's "Mystical Nativity," 1501.
Something huge and saucer-shaped is in the sky above the manger
with a circle of winged beings floating beneath it.
Why does "mainstream" science continue to deny the historical and on-going existence of Extraterrestrial contact with human beings on Earth?

Why do science programs on Television, and in other mass-media foray like magazines, continue to maintain the apparent 'fiction' that humanity is still in search for intelligent life in the universe beyond Earth?

With that in mind, as far as modern religion, why does institutionalized Christianity correspondingly support this denial of Extraterrestrial contact, as manifested in "UFOs"?
Ancient Gnostic disciples of Jesus critically illuminate this denial.
Extraterrestrial denial within Western science and Christianity, manifests from a consciousness, in which human beings have been seduced to pursue materialistic power and oppression against one another.
Gnostics suggest that this apparent seduction, has been amplified by Manipulative Extraterrestrials which Gnostics had sought to help warn humanity about.


Biblical warnings about Manipulative Extraterrestrials
…have been censored by Christian religious cultist elites

The Bible itself in pre-translated forms, as presented by Biblical scholars, actually contains specific warnings against these apparent Manipulative Extraterrestrials, who have apparently sought to control, exploit and oppress humanity, through mass-deception.
However, translated forms of the Bible, including the notable King James Version, presumably directed by these reported manipulative entities, excluded the explicit warnings.
For example, Ephesians 6:12 in the King James Version of the Bible, used as a basis for more modern translations stipulates,
"For we wrestle not against flesh and blood, but against principalities, against powers, against the rulers of the darkness of this world, against spiritual wickedness in high places."
In sharp contrast a direct uncensored translation from Greek according to Biblical scholars indicates the following,
"For our struggle is not against [human beings], but against the rulers, against the powers, against the world forces of this darkness, against the spiritual [dark forces] of wickedness in outer space."
– Ephesians 6:12 [the uncensored citation]

Implications of Extraterrestrial disclosure in modern society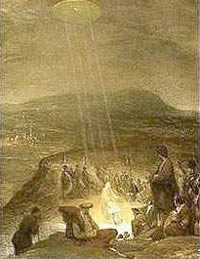 Aert de Gelder's The Baptism of Christ, 1710.
This painting shows John the Baptist with Jesus beneath what appears to show
beings associated with an Extraterrestrial spacecraft in the sky shining rays of light on him.

The acknowledgement of Extraterrestrial contact by Christianity and by "mainstream" science in the now industrialized West, would elevate the human consciousness in a manner that would empower humanity, relative to prospective positive and negative implications of Extraterrestrial presences.
However, prevailing elites do not substantively seek to empower humanity, in spite of the public relations allusions to wanting the spread of "freedom" and "democracy".
Christianity and "mainstream" science in the West have evolved as pillars of the maintenance of oppressive regimes, that substantively seek to perpetuate 'Empire', rather than spread human rights .
Extraterrestrial denial in the industrialized West is a phenomenon of capitalist society, where elites seek to maintain their status, by repressing critical knowledge which would lead to a society freed of elitist oppression. Capitalism, flourishes by maintaining greed driven commercial profits, based upon enforcing societal ignorance, that prevents the public from getting access to knowledge which might "dampen profits" from "consumer" demands.
Maintaining ignorance about Extraterrestrials has become inextricably linked to the dysfunctional evolution and maintenance of an oppressive system of capitalism which thrives alongside individual ignorance.
Christianity was created by elites, and in the guise of spreading the message of God, was executed to spread Empire through the creation of an elite-driven religious bureaucracy. Christianity was the tool that Romans, and other Empires since then, have used to pacify and oppress "the masses".
Western "science" became the secular mechanism used by the 'Empires' of the West, to correspondingly oppress the masses through the development of destructive technologies associated with a political-military-industrial complex, and through manipulated "official" pools of knowledge. These highly managed pools of knowledge are under elite ownership. These managed pools of knowledge are also collusively directed in the capitalist system, through formal educational systems, broad socialization, and interconnected mass-media organizations from television to the print media.
In reality, the spreaders of Christianity and "mainstream" science in the evolution of the industrialized West were pursuing a collective agenda, to maintain oppressive power, which required denying Extraterrestrial contact.
The apparent conflict between "religion" and science, is a managed conflict and is a mass deception strategy through political theatre, which is orchestrated to give the appearance of an uncontrolled and critical debate. In reality, both sides of that debate are controlled by the same confederacy of elites, who are linked to the joint pursuit of 'Empire', through the opportunistic use of religion and science under capitalism.
Those seek to oppress "the masses", and to subvert a critical empowering awareness of the humanity identity in the Universe, relative to Extraterrestrials.
Revealing an Extraterrestrial presence by modern science and institutionalized Christianity, would inspire a Gnostic-like awakening, including a re-appreciation of the human identity in relation to God.
Indeed, ancient Gnostics appeared to view the God associated with the evolution of Christian dogma as a "false God", created under the influence of what was referred to as the Manipulative Extraterrestrials associated with the Old Testament (and other religious systems cultivated by repressive Empires on Earth. These reportedly include the gods of pre-"Christian" Rome, and Egypt), and other such religious-based oppressive Empires.


Gnostic cosmology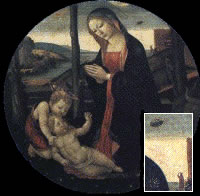 Medieval Painting depicting UFO & MARY
from article in Fate Magazine 1999.

Gnostics appear to view God as the original creative consciousness of our Universe, associated with Free Will. 'Aeons' were the messengers of God, manifested through enlightened Ethical Extraterrestrial contact on Earth.
In contrast, the 'Archons' were the "fallen angels" which had also been originally created by God, but through Free Will, chose to rebel against God, by choosing a greed-driven path which sought to conquer this Universe. It appears that these "fallen angels" became what Gnostic referred to as 'demons' influenced by "lower dimensional density" Extraterrestrials from outside of this Universe.
The elements of these apparent de-evolved Manipulative Extraterrestrial "demonic consciousnesses" sought to attract to other "hideous intelligences" through this universe, which apparently included those on Earth. In so doing, the collectives of these negative consciousness, sought to enslave planetary Civilizations with the use of co-operating elites from the Civilization.
The result of this collusion would be eventual enslavement of sentient beings and total planetary environmental destruction from over-exploitation.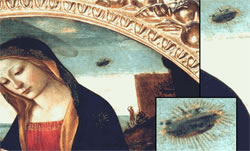 The Madonna with Saint Giovannino, century, by Domenico Ghirlandaio.
What are the man and dog looking at? It is a dark object that appears to be glowing or exploding.
Farther away in the sky, near the left corner of the larger picture,
there is another object that looks to be exploding and some smaller objects beneath it.

In the apparent Gnostic view, Manipulative Extraterrestrials or 'demons', are beings from a physical from a "lower dimensional density" referred to in a Biblical context as "Hell".
In other words, in the apparent Gnostic view, these 'demons' are literally beings from "Hell" which seek to take away destroy the God-driven souls of beings, through predatory materialistic seduction, and if necessary, outright coercion in their drive for 'ego' not bounded by ethical considerations connected with God.


God and Free Will in our Universe
Gnostics appear to recognize a now manifested conflict in the universe between sentient beings in a universe of Free Will, who have chosen a path of empathy with God, as compared to those beings associated with "demonic consciousness".
Gnostics conceive of a demonic consciousness which in an apparent agenda to conquer our universe, seeks to malevolently seduce and eventually rob souls, which carries the spirit of God.
Earth has become somewhat of a microcosm of that conflict, in which notions of "good", and "evil" in the form of so-called "sin" have been appropriated by "demonic consciousnesses", for their own purposes.

The demonic consciousness
…confuses "good" and "evil" in its apparent mass-deception strategy

It is apparent that a "demonic consciousness" through the so-called "War on Terror", seeks to manipulate the public perception of the will of the apparent emissaries of demons to male them seem as being "good"; and to label seekers of peace, critical knowledge, and social justice in the spirit of God, as being "evil".
This apparent demonic consciousness seeks to dis-orient humanity into apparent service to predatory 'demonic entities', that reportedly thrive from the manifestations of 'negative energy' created by the hideous intelligences on Earth that artificially create, war, violence, and racism.

Extraterrestrial denial conceals
…the operation demonic consciousnesses, and undermines the spread of ethically-inspired messages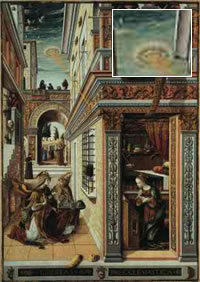 Carlo Crivelli's "Annunciation," 1486.
A UFO-like object in the sky shines a beam of some kind down on Mary's head.

Extraterrestrial denial, is a societal psychosis in Western society which is aimed at the concealment of the apparent "demonic" consciousnesses, which now drives Western capitalism throughout the world through "Globalization".
Indeed, theologist Dr. David Ray Griffin directly referred to this apparent "demonic" consciousness, as having motivated apparent neo-conservative 9/11 ambitions, and other schemes of global oppression.
David Ray Griffin specifically says that the "attacks" of 9/11 were products of,
"demonic consciousness, with 'the demonic' understood as an emergent reality that is diametrically opposed to the creative power of the universe and strong enough to threaten its purposes."
To explain how demonic power can arise in a monotheistic universe, Professor Griffin uses the philosophy of Alfred North Whitehead, with some help from Carl Jung. Then to explain how demonic evil arose historically, David Ray Griffin employs ideas from Andrew Bard Schmookler's Parable of the Tribes.
Extraterrestrial denial also serves to frustrate the spread of messages by Ethical Extraterrestrial beings, like apparently Jesus, and other spiritual messengers, who sought to inspire the liberation of humanity from influence by "demonic consciousnesses".


Blinding dogma about Extraterrestrials – from religion to science
These "demonic consciousnesses" in the apparent view of the ancient Gnostics sought to pursue an apparent agenda of coercion and mass deception through blinding dogma.
This blinding dogma is designed to mislead humanity away from understanding the God as the eternal light of being from within humanity, as manifested in part, by Mother Nature.
Religious dogma further misleads humanity into believing in "religious saviors".
By creating "religious saviors" as expressed in the apparent corrupting of the legacy of Jesus through 'Christianity', elites sought to dis-empower social responsibility among humanity for each other, in the context of social justice, and to turn them into people having "faith" in the guidance of society under oppressive elites.
The consciousness of Manipulative Extraterrestrials seeks to repress vital spiritual knowledge associated with acknowledging the existence of historical and on-going Extraterrestrial contact with humans.
Manipulative Extraterrestrials apparently deploy, in the very emissaries which seek to oppress humanity, the use of controlling dogma, and "faith" among the masses.


Gnostic warnings

Ancient versions of the Bible once contained warnings about Manipulative Extraterrestrials, and also acknowledgements of the inspiring messages of Ethical Extraterrestrials cited by the Gnostics.
The clique which sought to hijack the legacy of Jesus, in order to form a "Christian religion", based around the Bible as its principal text, sought to ban messages, which Gnostics recognized.
This clique, sought to ban these messages, and to create a dogma which could be used to dis-empower "the masses".
In the process, this clique wanted to create dogma which would complement their pursuit of power, within the framework of what the Gnostics represent as an oppressive "false God".


Jesus and other messengers
…as seeking to liberate humanity from the Old Testament "false God"

One of the most sensational ideas of the Gnostics, is that Jehovah, the Father God of the Judeo-Christian religion, was an Archon, or more specifically, an impostor deity, not to be confused with the true messengers of God, called Aeons, who inhabit the cosmic centre (galactic core).
"Jehovah is said to be blind and mad, a demented alien who nevertheless has some god-like powers. Although he does not create the world we inhabit, he believes that he does.
"Opening his eyes, the chief Archon saw a vast quantity of matter without limit, and he became arrogant, saying, 'It is I who am God, and there is no other power apart from me.' "
The Reality of the Archons, NHC II, 4, 94.20
Of course, this is exactly what Yahweh-Jehovah says in the Old Testament.
"Yahweh-Jehovah could be viewed to embody as consciousness of materialism, related to self-absorbed venality, ego ,which separates humanity from appreciating their spiritual essence and vitality."
Fortunately, the Nag Hammadi cache, meager as it is, contains quite a lot of clear information on the Archon God and his insidious tactics.
In the Second Treatise of the Great Seth, an unnamed Gnostic Master says,
"The Archons devised a plan about me, to release their error and their absurdity."
This line recalls Jacque Vallee's pithy comment on alien strategies in Messengers of Deception:
"The way to a man's belief is through confusion and absurdity."
Accordingly,
"the Archons induce a false plan of salvation into the human mind as counterfeit of the true path of self-liberation we can take by developing our innate potential of Nous, 'divine intelligence.'"
The denial of Extraterrestrial contact with humans by elites, is indeed an absurdity, with an apparent context of mass deception.
The Gnostic teacher, called Phoster or Illuminator,
"openly ridicules Abraham, Moses and the prophets for accepting the 'Archons' as divine and putting faith in an impostor god who works against humanity."
The Second Treatise says that the "doctrine of the aliens" is,
"a great deception upon the human soul, making it impossible for humans to find Nous, the self-liberating mind, and thus come to know true humanity."


The "doctrine of the aliens"
…as encompassing Christianity, Judaism, and Islam

What Gnostics meant by "the Doctrine of the Aliens" is the ensemble of beliefs at the core of Judaic and Christian religion – and, by extension, Islam. All three of the "great world religions" derive from the revered Patriarch Abraham, (thought to have lived around 1800 BCE).
Because the history of the ancient Hebrews is taken as exemplary or symbolic of humanity as a whole, our species' "sacred history" begins with Abraham, but Gnostics considered that Abraham was a dupe, the psychological "vector" for the intrusion of the Archons.
In effect, Gnostics articulately and critically trashed the notion of a "Divine Plan" overseen by Jehovah, and exposed Judeo-Christian salvationism (the Redeemer Complex) as an extraterrestrial religious ideological system, alien to the Earth and hostile to human potential.
Indeed, according to these scholars, in the compilation of the Bible, words like 'messenger', referring to alien messengers were changed to 'angel', and words like 'sky', referring to Jesus coming from the sky and outer space were changed to 'heaven' in order to confuse and manipulate the masses around religious dogma managed by oppressive clerical elites, as emissaries to "Mammon".
According to these critical historians, biblical texts critically reveal the spiritual, economic and political oppression of human beings to be the work of "evil alien gods allied with earthly rulers."
It is this,
"elemental human struggle against malevolent alien guided superpowers that is a central theme of the Bible [uncensored texts associated with the Bible]."
Apparent ethically guided time-travelling Extraterrestrials appear to have sought to avoid the undermining and self-destruction of human civilizations by what are apparent Archon alien cults, called "religions".


Who were the Gnostics in relation to spiritual knowledge and Extraterrestrials?

The Gnostics were a group which sought to resist the attempts by apparent manipulative Extraterrestrials to use the creation of institutionalized religions like Christianity, to deceive "the masses".
The Gnostics,
"present a complete and coherent description of the origin and methods of an inorganic predatory species called 'Archons'."
Religious manipulators responded to Gnostic resistance by trying to take over Gnostic philosophy, with the imposing of a complementing system of elitist dogma.
What is the source of Gnostic teachings?
Gnosis, which is a Greek word,
"is by definition a matter of knowing and not of believing. It is about enlightenment, not faith."
To seek out and attempt to evaluate and appreciate Gnostic accumulated knowledge and teachings is only the first step toward prospective critical enlightenment. Beyond that, we must confirm what they knew by our own resources, our own faculties.
This is the perennial challenge of Gnosis,
"the living, ever-renewing cognition of the human spirit."
The experience of "Gnosis" reveals to the initiated the divine spark within, which inspired as appreciation of God, that expresses itself human sprit within us, and in the awe and beauty of nature around us.
Gnostics could be viewed to be a form of scientist, free of the corresponding dogma of much of today's prevailing corporate controlled scientific community, and who use those critical sensibilities to appreciate the complexity of reality, which holistically integrates appreciating the human spirit.
Although Gnostic texts describe firsthand encounters with 'Archons' who "abduct souls by night", "their teachings do not emphasize physical threat. Rather, they warn that the Archons affect us most profoundly in our minds, especially through religious ideology, through beliefs about God and what God wants for us."
Gnostic disciples of Jesus do not deny the existence of Extraterrestrials like modern priests and ministers today. On the contrary, Gnostics not only acknowledge the existence of Extraterrestrials, including in particular, manipulative Extraterrestrials, but prescribe a method of defense.
This defense prescribed against manipulative 'Archon' Extraterrestrials is cited in 'A Gnostic Catechism' and the commentary on the "First Apocalypse of James", Text 9 in the Nag Hammadi Reading Plan.


Manipulating the image of Jesus to complement racist colonial conquest

The image of Jesus was not only transformed into being a "savior", but also racially transformed to complement the image of the oppressors.
Jesus, who had been represented as being a black Jew by early disciples of Jesus, was transformed into to being a 'white' Jew by modern Christianity, in order to complement the "whiteness" of colonial masters, who sought to conquer Africa and elsewhere, in behalf of an apparent "demonic consciousness". In so doing, an apparent "demonic consciousness" sought to further appropriate the image of Jesus, toward a Euro-centric racist messianic message.
In the apparent Gnostic view, Churches within Christianity, represent manifestations of materialism to a "false God", created through the deception of Manipulative Extraterrestrials which sought to deceive humanity into worshipping them.
Gnostic wisdom suggests that the "true" God of the universe is manifested in the pursuit of a consciousness associated with wisdom, peace, and love, and also on Earth by Mother Nature or 'Sophia'.
Native-Canadians and other indigenous peoples throughout the world who carry ancient spiritual wisdoms associated with an empathy of God, have been and continue to be subjected to genocide by an apparent demonic consciousness which embodies in the apparent Gnostic view, a "false God".
This apparent "false God" is an apparent "demonic" deception, that aims to repress vital indigenous knowledge, which would liberate humanity from oppression.
Manipulative Extraterrestrials apparently seduced many humans away from warning humanity, by using ego-driven promises of helping them achieve "unlimited power" to elites on their planet, through the pursuit of greed, and technologies which could enforce social control on their planet.

The false manipulation of the legacy of Jesus into a "savior complex"

It is apparent that Jesus along with other spiritual messengers of a consciousness of God, sought to spread a message that human beings are all sons and daughters of God, and should treat each other accordingly. Jesus was not a specific seeker of religious deification.
Instead, apparently according to Gnostic-inspired banned Biblical references, mischievous elites under the apparent influence of Manipulative Extraterrestrials, sought to "deify" Jesus to further execute an agenda of religious havoc on Earth.
Therefore, the very efforts of Ethical Extraterrestrials to inspire an empowering human inner-spirituality, was apparently hijacked, by apparently falsely labeling Jesus as a "savior", by the very Manipulative Extraterrestrial influences which Ethical Extraterrestrials sought to countervail. In a Gnostic appreciative context, in association with broad elite social control, people were cajoled into believing in the idea of being "saved", and then accepted into "heaven" by following the dogma laid out by religious elites.
Gnostics seem to suggest that Ethical Extraterrestrial "messengers" were time-travelers from a future space-time continuum who came to warn humanity on Earth of a path of oppression under the influence of Manipulative Extraterrestrials.
These Ethical Extraterrestrials sought to apparently free humanity from religions systems created under the apparent influence of Manipulative Extraterrestrials that sought to deceive and oppress humanity.
Gnostics sought to inspire knowledge of God, which encompassed a knowledge of both Ethical and Manipulative Extraterrestrials.
Manipulative Extraterrestrials along with humans seeking to advance their own greed-driven power agenda, sought to keep knowledge of God away from "the masses". In the apparent view of Gnostics, these elites sought to repress this vital and empowering knowledge, through apparent Manipulative Extraterrestrial mass-deception techniques associated with the spread of dogma through "religion", and the parallel spreading of 'atheistic science'.
The Old Testament of the Bible presents human beings as having been created in the image of God.
Critical awareness of the diversity of Extraterrestrials created by a cosmic awareness of God reveals that Genesis is apparently inaccurate. Indeed, ancient Gnostics suggest that Genesis which embraced the Old Testament story of "Adam and Eve" is a creation myth originating from highly advanced Human Extraterrestrials.
It is alleged that these Human Extraterrestrials sought to be worshiped as God, or 'gods', and saw humanity as some kind of interesting science project.


Environmental destruction and demonic consciousnesses
Dr. David Ray Griffin, consistent with ancient Gnostics, also has written that the on-going execution of environmental destruction on Earth which includes Global Warming is also the apparent result of the intrusion of "demonic consciousnesses".
Gnostics having viewed the Earth itself as an environmental sacred feminine-like womb, referred to as 'Sophia' for the prospective spiritual maturation of humanity, present such environmental destruction to be tantamount to defiling God, under the apparent guidance of Manipulative Extraterrestrials that correspondingly seek to exploit Earth.


Dogmatic Religion and "official science" under capitalism

Religion as essentially societally acceptable cult groups and "official" science, under capitalism, are being used within that capitalist system, in the march toward "Economic Globalization", and a "New World Order".
Religion and "official" science are also being both used to work against different levels of the human consciousness and thereby to repress vital Human Development. Gnostics suggest that appreciating God is a process of accumulating vital quality-of-survival related knowledge, through critical observation, and is not about "blind faith".
Having "blind faith" is the inculcation of self-imposed ignorance, which does not bring humanity closer to God, as presented by manipulative elites in fascistic religious organizations. Instead, in the apparent view of the Gnostics, such "faith", is orchestrated to move humanity further away from God, so that humanity can be "jerked around" by hideous intelligences.
In contrast, Gnostics recognize the critical pursuit of an appreciation of God to be essentially a "scientific exercise". Gnostics appear to appreciate understanding the complexity of reality, which empowers humanity through critical knowledge of the universe, requires scientific study, inclusive of spiritual phenomenon.
In the apparent view of Gnostics, Christianity and official "science", are created around a prism of Western dogma, which requires the denial of Extraterrestrials.
In the apparent view of ancient Gnostics, that denial is fostered, in order to perpetuate ignorance of God; and that in turn, is used to enforce systems of oppression jointly perpetuated by science and Christianity.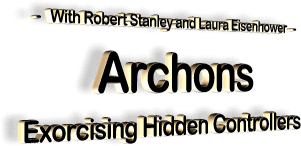 by Alfred Lambremont Webre
Seattle Exopolitics Examiner
November 15, 2011
from Examiner Website

Archons are hidden negative controllers of humankind, inorganic interdimensional entities that must now be exposed and exorcised from the individual human mind, from our human species, and from the planet as a whole as part of our collective evolution to a new state of consciousness and being.
This is the vital message that author Robert M. Stanley and Earth advocate/global alchemist Laura Magdalene Eisenhower bring us in a Nov. 14, 2011 ExopoliticsTV interview with Alfred Lambremont Webre.

ExopoliticsTV Interview

ExopoliticsTV interview on "Archons" with Robert Stanley and Laura Magdalene Eisenhower:

What are archons?

In their ExopoliticsTV interviews Laura Eisenhower and Robert Stanley discuss Ancient Gnostic texts from Egypt,
"called the Nag Hammadi, describing two types of demonic alien beings that invaded earth long ago which they call the Archons. The first type of Archon looks like a reptile. The other type looks like a human embryo… which has the same shape and appearance as the 'sky fish' photos."
Robert Stanley, author of Covert Encounters over Washington DC, has release a public statement about archons stating,
"It is time to expose the covert controllers of mankind. I assure you this is not speculation, a hoax, or the figment of peoples' imagination. These parasitic creatures are real and they need to be dealt with immediately so mankind can evolve to the next level of existence.

"Although these parasites are not human, they feed off the negative energy/emotions of humans. It is unclear when these cosmic, amoeba-like creatures first came to earth, but we know they were discovered by shamans in altered states of consciousness long ago and have recently been photographed.
The reason everyone is not seeing them on a daily basis is because the creature's energy signature is beyond our normal, narrow range of vision within the electromagnetic spectrum. What scientist call "visible light."
The scientific approach to archons

Mr. Stanley maintains that humanity must now take a scientific approach to identifying archons and exterminating them in the human dimensional ecology. Mr. Stanley has released a series of photographs of archons that can be seen in the Slide show in this article.


Archons are intrapsychic mind-parasites

In discussing archness, author John Lash writes,
"Although archons do exist physically, the real danger they pose to humanity is not invasion of the planet but invasion of the mind.

"The archons are intrapsychic mind-parasites who access human consciousness through telepathy and simulation. They infect our imagination and use the power of make-believe for deception and confusion.
Their pleasure is in deceit for its own sake, without a particular aim or purpose. They are robotic in nature, incapable of independent thought or choice, and have no particular agenda, except to live vicariously through human beings. They are bizarrely able to pretend an effect on humans, which they do not really have.

"For instance, they cannot access human genetics, but they can pretend to do so, in such a way that humans fall for the pretended act, as if staged events were taken for real. In this respect, archons are the ultimate hoaxers. This is the essence of "archontic intrusion," as I call it. The trick is, if humanity falls under the illusion of superhuman power, it becomes as good as real, a self-fulfilling delusion.

"In the cosmic perspective, the archons present a dynamic aspect of the evolutionary scenario of humankind, through which human potential is tested. The Gnostic view of their role closely matches the "flyers" in The Active Side of Infinity, the last book of Carlos Castaneda, who says that the flyers are "the means by which the universe tests us."
There are numerous close parallels between Castaneda and Gnostic teachings.
"This profile of the archons is not speculative. It follows what can be gathered from the Gnostic writings. For instance, NHC texts describe how the archons attempted to rape Eve – clearly a mythological rendition of genetic intervention. Such passages appear to support the claims of alien interbreeding so widely discussed today. But in the Gnostic account, the alien intruders did not succeed in this act of cross-species intervention: they tried but failed.

"The notion that archons present a test to humanity – explicitly stated by Castaneda if one accepts the archon/flyers correlation – can also be traced in some NHC writings, especially The Apochryon of John. That text suggests that the Aeon Sophia, the cosmic intelligence of the earth, engages the archon species and uses their deviant and deceptive influence for such a purpose.
The account of how the overlord of the authorities "committed adultery with Wisdom (Sophia)" and binds humanity to "a chain of blind compulsion (heirmarmene)" is baffling, to say the least (NHC II, 1:28.16).

"To sort out and clarify what the Sophianic narrative may have to say about the test of the archons is a great challenge to our understanding of the Gnostic message and how it can benefit humanity today.

Television is an example of Archonic imitation
Author Jay Weidner states,
"Yes, according to the texts, [archons] can get into people and can manipulate people to do things very suddenly that are very odd.
But also they are actually responsible for the deterioration of culture, so unlike the culture of the ancient Greeks or Chinese but a cheap façade of a culture. As the Archonic presence has spread across the earth and has escalated in the 20th century, you can see that they are responsible for sprawl and the mass ugliness that is everywhere.

"Television is an example of Archonic imitation.
Mr. Weidner concludes,
"Humans are imitated on television but the imitation is altered and is nearly always obscene and profane because the Archons not only do not understand the sacred but they hate it. They are jealous of the natural world and of human beings with the natural world.
Also of sexual relationships: loving couples make them angry and they love violence and are sexually titillated by anger and war and death. They create war to consume energy from the dying."

Archons – A parasite of a different order

Exploring archons in his new book, Wetiko – The Greatest Epidemic Sickness Known to Humanity, psychologist Paul Levy writes,
"When people are infected by the wetiko virus, Forbes writes, they are "the host for the wetiko parasites." The wetiko germ is a psychic tapeworm, a parasite of the mind.
Just like certain computer viruses or malware infect and program a computer to self-destruct, mind-viruses like wetiko can program the human bio-computer to think, believe and behave in ways that result in our self-destruction. Wetiko is a virulent, psychic pathogen that insinuates thought-forms into our mind which, when unconsciously en-acted, feed it, and ultimately kills its host (us).
It doesn't want to kill us too quickly however, for to successfully implement its agenda of reproducing and propagating itself throughout the field, it must let the host live long enough to spread the virus.
If the host dies too soon, the bug would be prematurely evicted and would suffer the inconvenience of having to find a new residence.
Mr. Levy continues,
"Like a cancer of the mind that metastasizes, in wetiko disease, a pathological part of the psyche co-opts and subsumes all of the healthy parts of the psyche into itself so as to serve its pathology.
To quote Jung,
"an unknown 'something' has taken possession of a smaller or greater portion of the psyche and asserts its hateful and harmful existence undeterred by all our insight, reason, and energy, thereby proclaiming the power of the unconscious over the conscious mind, the sovereign power of possession."
The personality then self-organizes an outer display of coherence around this pathogenic core, which 'masks' the inner dysfunction, making it hard to recognize.
In a psychic coup d'etat, the wetiko bug can usurp and displace the person, who becomes its puppet and marionette. Like a parasite, the wetiko virus can take over the will of an animal more evolved than itself, enlisting that creature into serving its nefarious agenda.
Once the parasite becomes sufficiently entrenched within the psyche, the prime directive coordinating a person's behavior comes from the disease, as it is now the one calling the shots. Just as someone infected with the rabies virus will resist drinking water, which would flush out the infection, someone taken over by the wetiko parasite will have nothing to do with anything that will help them get rid of the disease.
Wetikos are phobic towards the light of truth, which they avoid like the plague. In advanced stages, this process takes over the person so completely that we could rightfully say the person is no longer there; they are just an empty shell carrying the disease. In a sense there is just the disease, operating through what appears to be a human being.
The person becomes fully identified with their mask, their persona, but it is as if there is no one behind the mask."


Author John Lash proposes a three-level definition of archons

"Level One – Cosmological
"In Gnostic cosmology, Archons are a species of inorganic beings that emerged in the solar system prior to the formation of the earth.

They are cyborgs inhabiting the planetary system (exclusive of the earth, sun and moon), which is described as a virtual world (stereoma) they construct by imitating the geometric forms emanated from the Pleroma, the realm of the Generators, the Cosmic Gods.

"The Archons are a genuine species with their own proper habitat, and may even be considered to be god-like, but they lack intentionality (ennoia: self-directive capacity), and they have a nasty tendency to stray from their boundaries and intrude on the human realm. Archons are said to feel intense envy toward humanity because we possess the intentionality they lack

"The Gaia Mythos describes how the Archons were produced by fractal impact in the dense elementary field arrays (dema) of the galactic limbs, when the Aeon Sophia plunged unilaterally from the galactic core.

"Level Two – Noetic-Psychological
"In Gnostic psychology, the noetic science of the Mystery Schools, Archons are an alien force that intrudes subliminally upon the human mind and deviates our intelligence away from its proper and sane applications.

They are not what makes us act inhumanely, for we all have the potential to go against our innate humanity, violating the truth in our hearts, but they make us play out inhumane behavior to weird and violent extremes.

"Left to our own devices, we would sometimes act inhumanely and then correct it, contain the aberration. Obviously, we do not always do so. In the exaggeration of our insane and inhumane tendencies, and in extreme, uncorrected deviance from our innate intelligence, Gnostics saw the signature of an alien species that piggy-backs on the worst human failings.

"Hence, Archons are psycho-spiritual parasites.

"Yet as offspring of the Aeon Sophia, archons are also our cosmic kin.
"Aeon
Gk: "emanation, divine power, cosmic time cycle." Pronounced A-ON: Adjective, Aeonic. E.g., "Reefs of Aeonic dreaming." (Gaia Mythos)

"This essential term in Gnostic cosmology might be useful in getting away from the awkward terms God and gods. An Aeon is a god understood, not in theological terms, but in terms of the physics of consciousness.

"Aeons are not entities but processes that may best be conceptualized as immense currents, but currents that are alive, self-aware, sensuous. The Goddess Sophia who becomes embodied as Gaia is an Aeon, hence the Aeon Sophia.

"Aeons are gendered. In some Gnostic scenarios the male counterpart to the female Aeon Sophia is the Aeon Christos.
"As inorganic entities of two types, embryonic and reptilian, Archons can at moments penetrate the terrestrial atmosphere and terrorize humans, although there is no reason or order to these forays, for the aliens cannot remain for very long in the biosphere and, anyway, they have no master plan to accomplish here.

"The ontological status of the Archons is dual: They exist as an alien species independent of humankind. They exist as a presence in our minds, rather like a set of programs operating in our mental environment. The risk they pose by invading our mental software is far greater than any physical risk they might pose by erratically breaching the biosphere.

"Working through telepathy and suggestion, the Archons attempt to deviate us from our proper course of evolution. Their most successful technique is to use religious ideology to insinuate their way of thinking and, in effect, substitute their mind-set for ours.

"According to the Gnostics, Judeo-Christian salvationism is the primary ploy of the Archons, an alien implant.

"Our capacity to discern alien forces working in our minds is crucial to survival and co-evolution with Gaia who, as Sophia, accidentally produced the Archons in the first place. (This comment belongs to Level One, the cosmological definition, but as so often happens with Gnostic teachings, noetic and cosmic elements tend to merge.)

"By recognizing and repelling the Archons, we claim our power, define our boundaries in the cosmic framework, and establish our purpose relative to Gaia, the indwelling intelligence of the planet.
"Level three – Sociological
"In the Gnostic view of human society, the Archons are alien forces that act through authoritarian systems, including belief-systems, in ways that cause human beings to turn against their innate potential and violate the symbiosis of nature.

"LIVE spelled backwards is EVIL, but the Archons are not evil in the sense that they possess autonomous powers of destruction, able to be applied directly upon humanity.

"They are agents of error rather than evil – but human error, when it goes uncorrected and runs beyond the scale of correction, turns into evil and works against the universal plan of life. Gnostics taught that the Archons exploit our tendency to let our mistakes go uncorrected.

"Because the Archons need human complicity to gain power over humankind, any one who assists them can be considered a kind of Archon, an accessory. How do humans assist the Archons?

"One way (suggested in the Level Two definition) is by accepting the mental programs of the Archons – that is, adopting the alien intelligence as if it were human-based – and implementing those programs by actually enforcing them in society. Another way is by actively or passively conforming to the agendas so proposed and imposed.

"Jacques Lacarriere suggests that Gnostics detected the humanized face of the Archons in all authoritarian structures and systems that deny authenticity and self-determination to the individual.

"He argues that Gnostics recognized, "the fundamentally corrupt character of all human enterprises and institutions: time, history, powers, states, religions, races, nations…"


Corruption occurs, not because we make errors, but because the errors we make go uncorrected and extrapolate beyond the scale of correction. Lacarriere says that Gnostics reached this conclusion "out of rational observation of the natural world and human behavior."

"Ultimately, they asserted the 'contention that all power – whatever kind it may be – is a source of alienation… All institutions, laws, religions, churches and powers are nothing but a sham and a trap, the perpetuation of an age-old deception.'

This may seem like a dark view of human affairs, but given the evidence of history (not to mention current events), it cannot be said to be unfair or exaggerated."
Source: What Is An Archon?

Truth movement – Modern shamans?

As Carlos Castaneda demonstrated, the shamans and exorcists have had the role in traditional societies of coping with and counter-acting the negative effects of archons and "demonic possession" in their traditional societies.
In her ExopoliticsTV interview, Laura Magdalene Eisenhower sees whistleblowers in The Truth Movement as among those that are carrying out the role of exorcising the archons from modern day society.
"Our planet Earth (Gaia)," Ms. Eisenhower states, "is now engaged in an exorcism of the archons, and we must participate with her in exorcising our archons as well."
---
Robert M. Stanley  at Coast to Coast AM
Additional Updated Information
December 02, 2011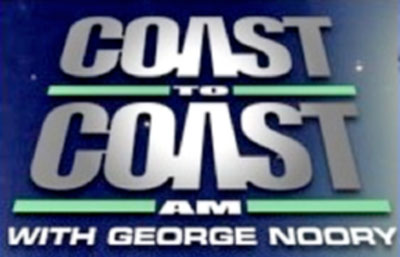 Robert M. Stanley, was invited to discuss/expose the Archons on Coast2Coast.
The show last night can be consider a very important extension of his work with Exopolitics:
Last night's interview with George Noory was amazing… and I am certain it was arranged by the good ETs. Because, as you know, only the truth really can set us free from our covert controllers.
Robert M. Stanley

Related Information:
September 11, 2015
Last Updated on July 18, 2019
from TheFreedomArticles Website
Spanish version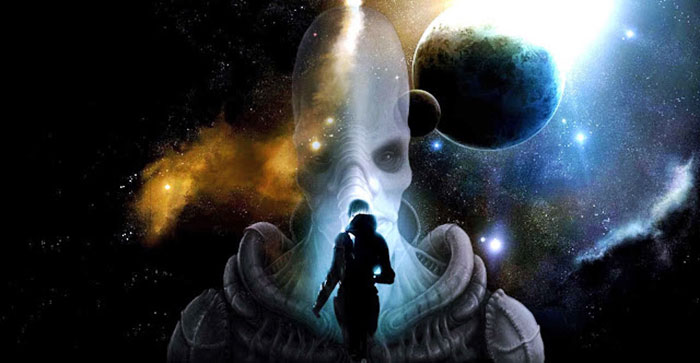 In many ways, living on Planet Earth is like living on a human farm. We are being trawled for our "human energy" (like fear…)
I was starkly reminded of this the other day when I saw someone walking around with a Chevron t-shirt which sported their logo and new motto:
human energy.
How ironic…
For most people, the motto probably seems harmless enough, or maybe even benevolent, showing a kindhearted corporation caring about its employees and the world, or recognizing the importance of the people running its operations.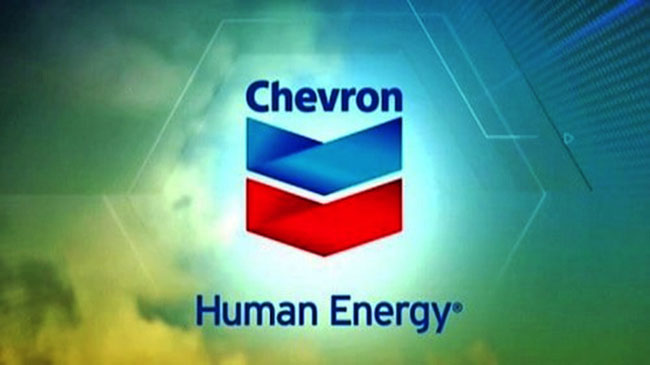 Chevron's motto "Human Energy"
is a clue to the ultimate purpose of the NWO conspirators:
to trawl the human farm for energy,
using people like cattle.
Yet if you understand the occult foundation of corporate logos, you'll know that Chevron's logo is really a pyramid (2 levels of the corner edges).
The pyramid is favorite image of the New World Order, because it represents a tiny hierarchy at the top being held up by a large majority at the bottom, and symbolizes the compartmentalization of knowledge the further you go up.
Just like its logo, Chevron's motto has nothing at all to do with caring for people, and everything to do with controlling people and harvesting energy from the human farm, looking at people as nothing more than batteries that create energy (ever wonder why corporations call it "human resources"?).
Corporations (like Chevron, spin off from Rockefeller-owned Standard Oil) have cut a deal with the real devil or harvester.
Corporate heads are middle managers in the equation.
They are conduits to set up human farms, and funnel human energy upwards.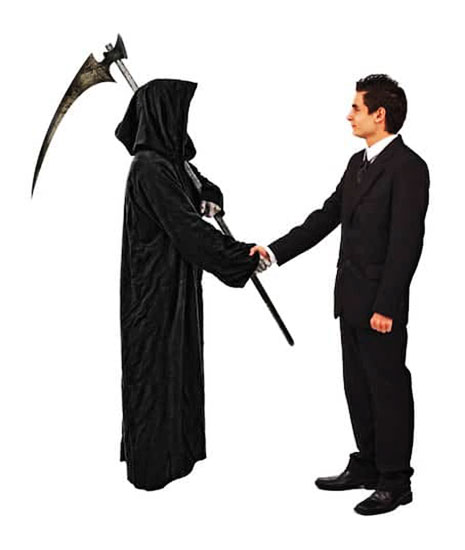 The Ultimate Point of the Conspiracy – Harvesting Energy from the Human Farm

When looking at the headlines and news each day, it's useful to take a step back sometimes and ask yourself:
Why?
What's the point of all this control?
The NWO conspirators have all the money, wealth and prestige they could want.
Some of them are the international banksters that own the money printing press and could literally print what they wanted.
Some of them would never have enough time to spend all their money.
At a certain point the game is not about money:
it's about power and it's about energy – or more specifically, human energy…
It's about setting up a system where people at the top sit around all day, managing the human farm, while their economic or literal slaves do all the work to benefit the controllers.
Check out Stefan Molyneux's great ebook The Handbook of Human Ownership for the precise history and techniques behind it all.
NWO-owned corporations are the middle managers in this equation:
they are the physical conduits through which the human energy is funneled upwards…
These NWO conspirators are not the ultimate controllers, because they themselves are being demonically possessed – and the force which is doing the possessing is a group of non-human entities which many have referred to as the Archons.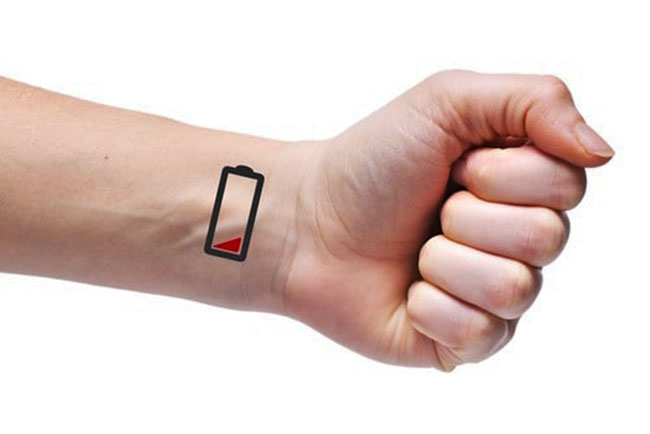 Are you on the human-farm,
generating energy or loosh for some predator?

Human Energy = Loosh – Food for the Archons

Loosh is defined by the urban dictionary as,
"an energy generated by all organic life in varying degrees of purity, the clearest and most potent coming from humans – engendered by human activity".
Shocking as it may seem, humans are not at the top of the food chain.
Listen to what Bronte Baxter had to say about the human farm and loosh in her article Tracking the Crack in the Universe – Loosh 101:
"Reportedly the light being told Monroe that when humans die, their energy is released and harvested by trans-dimensional beings, who use it to extend their own life spans.
The claim is that the universe is a garden created by these beings as their food source."
"According to Monroe's story, animals are intentionally positioned on this planet to feed on plants and on each other, thereby releasing the life force of their victims so it can be harvested.
In a predator-prey struggle, exceptional energy is produced in the combatants. The spilling of blood in a fight-to-the-death conflict releases this intense energy, which the light beings call 'loosh.'

"According to Monroe's informant, our creators, the cosmic 'energy farmers,' intentionally equipped animals with devices like fangs, claws and super-speed in order to prolong predator-prey combat and thereby produce more loosh.
In other words, the greater the suffering, the more life force is spewed from our bodies, and the tastier the energy meal for our creators."
There you have it…
Monroe, Castaneda and many many other sources all talk about the same basic concept of a garden or human farm where energy is trawled.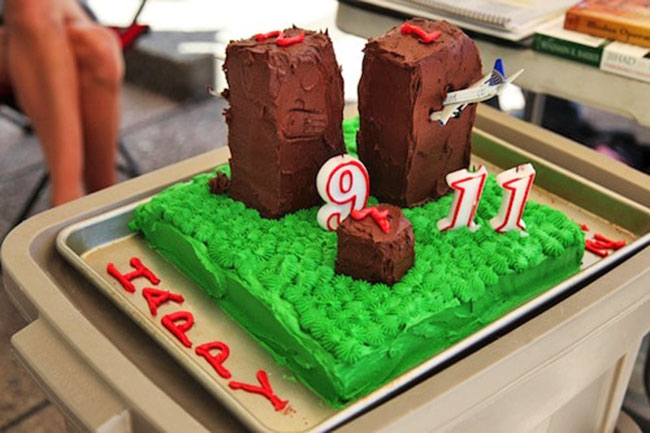 9/11 produced food or loosh for the Archons
in a massive way,
by scaring the captives on the human farm

9/11 14th Anniversary – Recall 9/11 Was a Mass Ritual to Generate Loosh

As we approach the 9/11 14th anniversary, it is worth remembering that ultimate point of that horrendous false flag operation:
to ritually sacrifice people, scare the wits out of anyone else and generate a large amount of loosh.
It's no coincidence that the operation was carried out on 9/11 when 911 is the emergency number dialed in the US.
Think how many times our so-called leaders have said that,
"the world changed forever on 9/11″…
Like the hackneyed term national security, 9/11 has become the excuse for the NWO conspirators to do anything they want, whether it's,
expanding Government (creation of the DHS)

passing draconian legislation (The Patriot Act)

attacking innocent, sovereign and foreign nations (Iraq, Afghanistan, etc.)

squelching key aspects of the Bill of Rights

concocting an entirely new faceless, enemy-less and endless war – the Fake 'War on Terror'…
What a tremendous amount of loosh for the Archons…!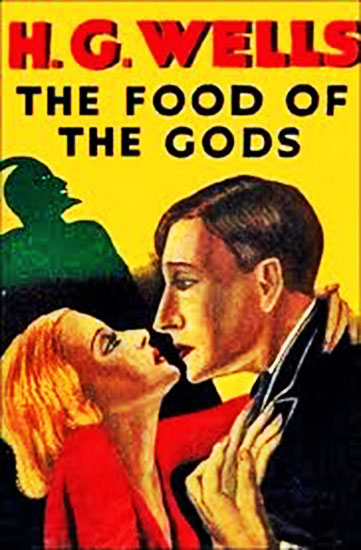 We are all "food of the gods" on the human farm
until we reclaim our awareness and break free.
Click image…

Solution – Make a Strong Determination Not to Be Food on a Human Farm

Like it or not, we live in a predatory universe…
Not all of Nature is predatory, but it's certainly an aspect which is present in a large degree.
In our arrogance we may think we are at the top of the food chain, but maybe we're not…
There is copious evidence from ancient accounts and current ET contacts/abducteesthat we are NOT alone in the Universe, and that there are hostile advanced races who are happy to feed on human energy.
Getting out of the human farm starts with waking up to the truth that the human farm exists.
Fortunately, the signs are that a lot of people are doing that.
Hopefully it will be fast enough before the NWO becomes too entrenched…